Why even bother with learning WordPress PHP unit testing?


Do you want to contribute code to WordPress Core?
Do you want to get hired at one of the top WordPress agencies?
Do you want better paid freelancing jobs?
Or do you simply want to prevent bugs from breaking your custom-built sites?
If you answered "Yes" to any of these questions, then you need to master the skill of WordPress unit testing.
What does it mean to master WordPress PHP unit testing?
You say goodbye to being confused by technical jargon.
You find bugs early, before they ship to production.
You write elegant, better designed code.
You refactor code fast and with full confidence.
You find and fix bugs faster.
You can fully contribute to WordPress Core and many other related open source projects.


This course is designed to build your skills from the ground up. It also provides plenty of practice opportunities along the way.
A step by step approach to learning
But there's more content coming soon.
Using In-Memory Fixtures
Logged-in Users
The Loop and Template Tags
The Main Query
PHP Superglobals
Actions and Filters
Mocking HTTP APIs
Writing Testable Code
Controlling complexity
Efficient Function design patterns
Patterns to avoid
Setting up Testing on Your Projects
Installing dependencies.
Configuring PHPUnit.
Load plugins.
Load themes.
Customise the test install.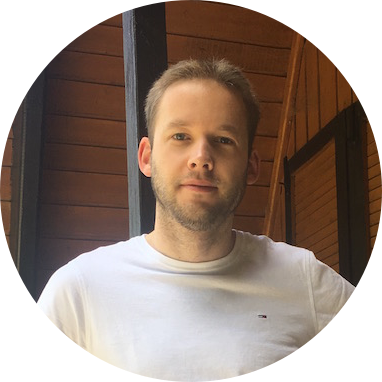 Hi, I'm Fränk, your instructor.
Let me tell you my story that lead me to creating my first online course.
In 2011, I was at a point at which I didn't enjoy my job as a project manager anymore. I wanted to do something else, something that I enjoyed doing.
So I bought a book on PHP, and learned web programming. I quickly landed on WordPress as my tool of choice for creating websites.
But I didn't just want to be a WordPress engineer. I wanted to work on the best projects that the industry had to offer.
So I joined Automattic in 2013 as a Theme Wrangler working on WordPress.com. In 2015, I moved onto the WordPress VIP team.
This lead me to join Human Made, where I currently am a Principal Engineer. I've had the opportunity to lead large scale projects for clients such as NewsUK, TechCrunch, and Red Bull Media House.
All this would not have been possible without all the articles, books, and courses that I worked through.
As a self-taught engineer I want to help other engineers improve their skills, their career, and ultimately their income.
WordPress unit testing has been a key skill for furthering my career.
And it will be a real career booster for you too.