Here's the problem you face: every time you release a new version of your WordPress theme or plugin, you need to spend hours manually testing every part of it to ensure nothing is broken.
You know that you could write automated tests and have software complete these checks in a matter of minutes.
Maybe you've read tutorials, documentation, you've even watched video presentations. But you still don't know how to write these tests.


So what are you doing wrong?


The answer is nothing.


It's not your fault that a these free resources have failed to teach you unit testing.


- Lots of tutorials out there are outdated, featuring obsolete and complicated setup instructions — not something you want for your own projects.


- Many tutorials skip important steps, because "everybody knows this" — leaving you lost and confused.


- It's not uncommon that tutorial authors themselves just learned the basics of testing. They lack experience — showing you the wrong approaches to testing.


I've taught unit testing to dozens of developers without much trouble.


So how did I do that? 
INTRODUCING
WordPress Unit Testing Explained
A step by step roadmap for learning
WordPress unit testing in a weekend,
starting from scratch.
Here's what you'll learn in WordPress Unit Testing Explained:
🖥 How to setup your local development environment so you can get started writing code right away.
🧪 How to use code to test your functions and classes so you don't need to use the browser to test.
📈 How to run your automated tests so you can find any bugs in your code within minutes.
💾 How to create posts, terms, and users in tests so you have all the content you need to check your code.
🔧 How to setup testing on your own projects so you can test plugins, themes, and entire projects—on single sites and multisites.
💬 How to make sense of unit testing terms so you can communicate effectively with other developers.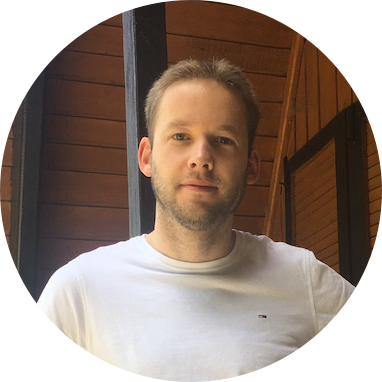 Hi! I'm Fränk Klein
I know what it feels like to struggle with learning unit testing.
In 2015, I got the opportunity to lead the development of a website that was getting millions of page views per day.
The website needed to be relaunched with a new design and new features. The biggest challenge was the existing legacy codebase. It needed to be modernised and extended, without breaking existing functionality.
It was clear to me that a project of the size would be impossible to deliver without unit tests. There were too many pages and features to test manually using the browser.
So I got busy learning unit testing. I thought I was prepared for the challenge, but it took me over a year of painful trial and error to be able to write effective unit tests.
Since then I have taught WordPress unit testing 1 on 1 to dozens of engineers with all kinds of different skillsets.
I learned about their struggles, identified road blocks, and developed an approach that keeps the learning curve flat, and the learning process motivating.
Now I want to use this proven method to teach unit testing to you.
Companies I worked with over the years
7-DAY REFUND POLICY
I'm happy to offer a refund within 7 days after the purchasing date.
Write me an email and I'll refund you within 24 hours. No questions asked.
Based on the feedback from students, I'm confident that you'll be thrilled, and therefore I know I can offer you this 7-day refund policy.
Still have a question?
Please email me, I'm happy to assist with any questions.