Do you face issues with buggy code that costs time and money?
Shipping new code is no easy task. For every new version of your WordPress project, several issues can break them. Plus, manual testing is time-intensive, and in most cases, it's impossible to guarantee a fully working application.
That's where unit testing comes in to save the day.
WordPress unit testing allows developers to write automated tests for WordPress plugins and themes to check for potential issues within minutes. But learning to do so can be a more considerable pain than manual testing.
Many tutorials skip essential steps, assuming a certain level of understanding, which adds to the confusion.
Many of them can be outdated and feature obsolete examples, which can be hard to follow if you're trying to practice.
Worst of all, it's common to see the authors' inexperience with unit testing, and you might just end up learning the wrong testing methods.
Going through these tutorials can take days or weeks (or months!) to learn unit testing, and you're left unsure if you've truly perfected it. Don't you wish you could master automated testing within just a couple of days, from a proven expert source? Presenting...
WordPress Unit Testing Explained
A step by step roadmap for learning
WordPress unit testing in a weekend,
starting from scratch.
If you've ever struggled to learn automated testing, WordPress Unit Testing Explained is the course for you, and the only resource you'll ever need.
Taught by an industry expert, the course comes packed with video tutorials that take you from core principles to basic and advanced practices, getting you up to speed within minutes.
WordPress Unit Testing Explained comes with source code and a code plugin that allows you to easily follow video lessons with exercises to test your knowledge and give you the confidence of knowing you're learning it correctly.
For guided support, check out our Pro Tier, where you can get one-on-one consulting to test your ongoing WordPress projects.
Why you need to master unit testing
Unit testing saves time (and money)
Manual testing is time-intensive. At some point, developers can only manage to test newly added code. That can lead to unintended side effects caused in other parts of the application, breaking existing functionality.
Automated tests are run by software, and even a large number of tests are completed within minutes.
Unit testing tests all dependencies
It's nearly impossible to test all dependencies. If you have a plugin, you need to test against all supported and future PHP versions, and all new WordPress versions.
If you are developing a plugin extension, that's another dependency you need to test.
Unit tests can be run automatically against all these dependencies, using a continuous integration environment.
Unit testing is reproducible
Manual testing is not reproducible. You can't be sure you are testing a feature well the next time unless you write down the exact steps —a huge problem for solo developers, a bigger problem for multiple developers.
Unit tests always repeat the same testing steps. They are part of the codebase so that every developer gets all tests as soon as they are added.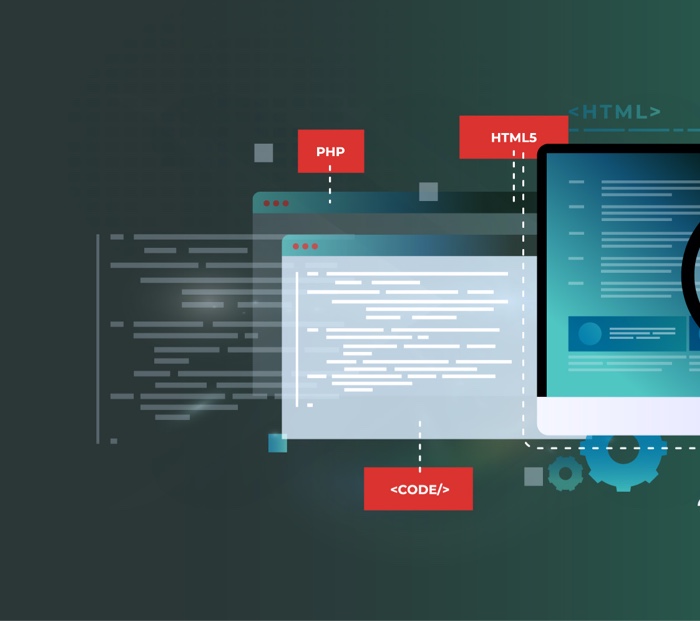 What you'll learn in this course
How to set up your local development environment so you can get started writing code right away.
How to use code to test your functions and classes so you don't need to use the browser to test.
How to run your automated tests so you can find any bugs in your code within minutes.
How to create posts, terms, and users in tests, so you have all the content you need to check your code.
How to set up testing on your own projects so you can test plugins, themes, and entire projects—on single websites and multiple websites.
How to make sense of unit testing terms so you can communicate effectively with other developers.
Curious to know more? Check out this preview lesson, and this preview exercise to get an idea of the teaching style.
Who is this course for?
If you're a freelancer or an agency who develops custom WordPress websites
The need for testing comes up more often than not, especially on retainer projects. All major agencies require this skill either when hired or to be acquired soon after.
If you sell plugins or extensions for existing plugins
Automated testing saves money because it reduces the support burden, avoids angering clients with unintended breakage, and reduces the time needed for feature development. There is continuous quality assurance implemented during the development process.
If you plan to contribute to WordPress Core
Patches must have unit tests to be merged. WordPress Unit Testing Explained makes it easy to learn it all.
Why most online tutorials make it hard to learn unit testing
They lack clear instructions and updates
Other tutorials don't always tell you which software you need and don't show you how to set them up. They tend to show outdated approaches on obsolete software.
WordPress Unit Testing Explained is continuously updated with the latest information, so you're prepared for the latest developments in WordPress, and can easily set up a local development environment using current best practices.
The learning curve is too steep
Other tutorials are in written form, so it's hard to follow along because the test code is written in a code editor, but the tests themselves are run on the command line, using a terminal. They often just scratch the surface, and you're left unsure of how to proceed.
WordPress Unit Testing Explained teaches the absolute basics: enough to be able to understand the practical lessons. The learning curve is also designed to be very gradual, not to overwhelm students. You can learn it within a single weekend!
They are theoretical and impractical
Other tutorials tend to spend too much time on theory, but don't explain the practical aspects of testing. They rarely contain exercises or starter code.
WordPress Unit Testing Explained comes with video tutorials to follow along with the teacher, so there's no doubt about what needs doing. WordPress Unit Testing Explained also has a plugin to follow video lessons by typing out the code on the screen.
The addition of exercises lets you auto-evaluate your skill level and gets you to the point where you can write simple tests for your own projects. Learn to customize the setup for a host of different projects.
They lack support
Other tutorials lack one on one support. Searching around for answers is a cumbersome process.
WordPress Unit Testing Explained offers direct access to solve any doubts. No matter the issue, prompt support will help solve it fast.
They lack the necessary expertise
Other tutorials may come from inexperienced tutorial authors who may not be capable of demonstrating the right learning methods or scope for your needs.
WordPress Unit Testing Explained is taught by a topic expert who has taught WordPress unit testing to dozens of engineers with different skill sets. This proven method to mastering WordPress unit testing is now online, and is just as great as learning it face to face, if not better, thanks to the lifetime access to the course. It's also continuously updated so you can keep returning back to refresh your skills. Discover why developers swear by WordPress Unit Testing Explained and consider it the best source to learn everything about WordPress unit testing.
Fränk does a great job with breaking down the basics in the videos.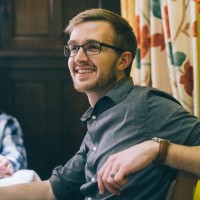 Mike Selander - Software Engineer at 1Password
About the instructor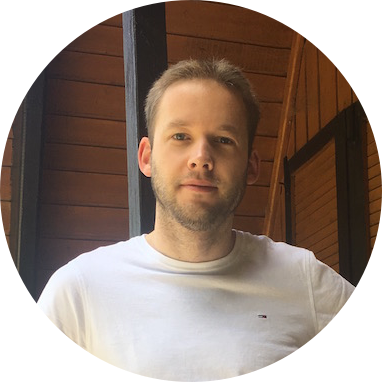 Hi, I'm Fränk Klein, the founder of WP Development Courses and currently a Principal Engineer at Human Made.
Years ago, an opportunity to develop a popular website with millions of pageviews came my way. Relaunching with a brand new design and new features was challenging, but the biggest challenge was the existing legacy codebase. It needed to be modernized and extended, without breaking existing functionality.
A project of that size would be impossible to deliver without unit tests. There were far too many pages and features to test manually using the browser.
So, I decided to learn unit testing. I thought I was ready for the challenge, but it took me over a year of painful trial and error to write practical unit tests.
Since then, I have taught WordPress unit testing one on one to dozens of engineers with different skill sets. I learned about their struggles, identified roadblocks, and developed an approach that keeps the learning curve flat and the learning process motivating.
After years of testing and seeing what works and what doesn't, I want to use this proven method to teach unit testing to you.
Fränk's videos helped our team get unit tests configured for our WooCommerce site. This has helped us catch bugs, reduce manual testing, and sleep better at night.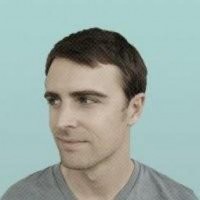 Devin Price - WP Theming & DevPress
Companies I've worked with over the years

Pricing
Get instant lifetime access to the course with updates for life, starting at just 199$!
Most popular

Basic

$199

Advanced

$249

Pro

$349

Complete Course: Get lifetime access to all 25 videos and 5 exercises

✔

✔

✔

Source Code: Completed examples and exercises

✔

✔

✔

Unlimited Updates: Get access to all future course updates

✔

✔

✔

Email Support: Support to clear any doubts

✔

✔

✔

Priority Email Support: Skip the queue with prompt, detailed support

✔

✔

Two private calls (30 minutes each) with Fränk: 1 on 1, personalized consulting with testing your WordPress projects

✔
14-day money-back guarantee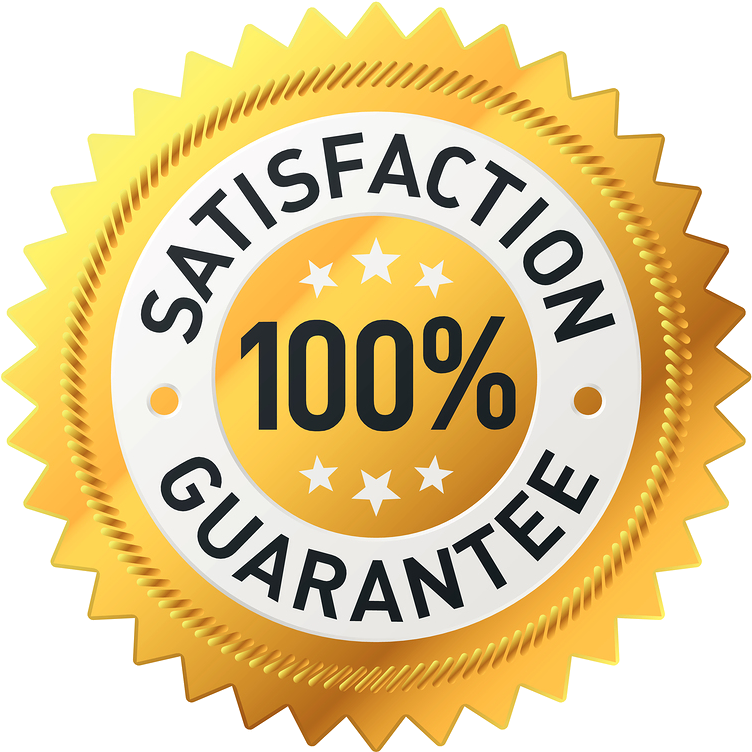 Scores of students have tried and mastered unit testing with WordPress Unit Testing Explained. I'm highly confident that you, too, will love the course. However, if you're not happy with your purchase, please email me within 14 days and I'll issue a full refund, no questions asked.
Frequently Asked Questions
Q1. What prerequisites does the course have?
You should have a basic understanding of WordPress development. If you can write a simple plugin, you can definitely learn to create automated tests for it.
Q2. What software do I need for the course?
All you need is a code editor, and a terminal to run commands. The course shows how to set up the remaining software.
Q3. Can I use another local development environment than VVV?
Yes, you can. However, the terminal commands shown in the course might be slightly different depending on your specific non-VVV development environment.
If there are any further doubts, please email me, and I'll promptly assist you with any queries.