What Will You Learn?
Mastering unit testing is essential for every WordPress developer. But lack of beginner-friendly tutorials and easy to use tooling make it hard to learn.
This course changes that. It is designed to build your skills from the ground up.
The video lessons are a perfect mix of explanations (How does this work?) and demonstrations (How do I use this?).
But this course isn't just about watching videos. It also provides plenty of exercises to practice. You will write unit tests for a real WordPress plugin specifically created for this course.
After having completed the lessons, you'll have the all the skills needed to write unit tests for your WordPress plugins and themes.
Who Is This Course For?
This course is for everybody, from beginners to experienced developers. There is no prior unit testing knowledge required. You only need to know basic PHP and WordPress.
Even if you have worked through a tutorial on WordPress unit testing, this course is still a good fit. Because it goes beyond the basics, and gets you to be point of being ready to write tests for real world projects.
Or maybe you are familiar with PHP unit testing, but new to WordPress? Great! This course will bridge the gap between your PHPUnit knowledge and the WordPress unit testing approach.
A full list of lessons can be found at the bottom of this page. And if you're curious: all the code for the course is open source and available on Github.
Why Should I Enrol In This Course?
Unit testing is not yet a must-have skill in the WordPress space. But here are four reasons why it should be:
Do you want to contribute code to WordPress Core? Any changes to the PHP code need to have a unit test to be committed.
Do you want to get hired at one of the top WordPress agencies? Every one of them requires their senior engineers to know unit testing.
Do you want better paid client projects? Systematic testing will ensure that you deliver the code quality necessary to work with big name clients.
Do you want more profits from your plugins and themes? Unit tests reduce the time needed for bug fixing, allowing you to spend time on building the features that your customers want.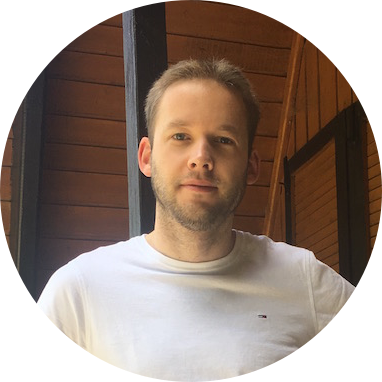 Hi, I'm Fränk, your instructor.
Let me tell you my story that lead me to creating my first online course.
In 2011, I was at a point at which I didn't enjoy my job as a project manager anymore. I wanted to do something else, something that I enjoyed doing.
So I bought a book on PHP, and learned web programming. I quickly landed on WordPress as my tool of choice for creating websites.
But I didn't just want to be a WordPress engineer. I wanted to work on the best projects that the industry had to offer.
So I joined Automattic in 2013 as a Theme Wrangler working on WordPress.com. In 2015, I moved onto the WordPress VIP team.
This lead me to join Human Made, where I currently am a Principal Engineer. I've had the opportunity to lead large scale projects for clients such as NewsUK, TechCrunch, and Red Bull Media House.
All this would not have been possible without all the articles, books, and courses that I worked through.
As a self-taught engineer I want to help other engineers improve their skills, their career, and ultimately their income.
WordPress unit testing has been a key skill for furthering my career.
And it will be a real career booster for you too.
A step by step approach to learning